Vendors TeleQuality Communications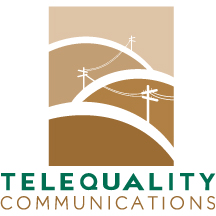 MiCTA Members
Contract Details:
Master Service Agreement with ENA
Pricing
Participation Agreement
TeleQuality Lead:
Reid Freeman
Regional Sales Manager
(210) 944-4894
Products Under Contract via ENA:
Voice over IP (VoIP)
Specialty Services, Applications, and Emerging Technologies - Vendor Qualifications
Telecommunications
IP services
Utilizing ENA's Master Service Agreement, TeleQuality Communications (TeleQuality) is now approved to provide managed Internet access, WAN, and Wi-Fi, Voice over IP, public, private, and hybrid cloud services and online back-up, video and web conferencing, and professional services to all MiCTA healthcare members across the United States. ENA is TeleQuality's parent company and holds the Master Service Agreement with MiCTA. For a complete list of products and services awarded under contract please see ENA's Master Service Agreement.
About TeleQuality Communications (an affiliate LLC of Education Networks of America):
TeleQuality Communications (TeleQuality) has been assisting healthcare organizations since 1999. In 2018, the company joined forces with ENA, a leading provider of transformative technology solutions to education and library communities, to help bring critical connectivity and communication services to America's community anchor institutions.
TeleQuality Customer Success Stories:
Customer Testimonials- https://www.telequality.com/customer-testimonials
Customer Case Studies- https://www.telequality.com/customer-case-studies