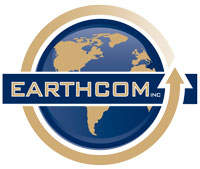 Current RFP Awards: Approved - National
Products Under Contract
DAS Services and Equipment
Small Cell
Business Consulting Services
Engineering and Site Aquistion Services
Power Backup and Emergency Power Systems
For a complete list of products and services awarded under contract please see the Master Service Agreement.
About Earthcom:
Earthcom Inc., has been in business for over 15 years serving the wireless and wireline industries. Peter Bertsch, a former Nextel engineer, launched Earthcom with a handful of crews and the company has grown to offer a complete set of turnkey services to our customers.
Our capabilities are tightly aligned with current market trends. Our DAS division, created in 2001, has designed, installed and maintained over 25 million square feet of DAS; both passive and active systems. Together with our OSP and tower division, we have positioned ourselves to support the rising growth of heterogeneous networks. We currently are designing and constructing hundreds of outdoor small cell, BTS and small cell driven DAS, ODAS along with hundreds of miles of backbone fiber plant infrastructure.