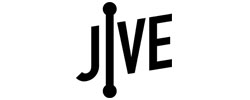 Contacts
Kurt Snodgrass
Main Contact
Business Development Mgr - Strategic Accounts
(405) 335-2559
kurt.snodgrass@logmein.com
Meredith Bunker
Secondary Contact
Director of Public Sector Marketing & Proposal Development
(801) 800-8230
mbunker@jive.com
Current RFP Awards: Approved - Regional
For a complete list of products and services awarded under contract please see Master Service Agreement.
Connect Your Organization's Phone System with Ease
You rely on your phone system to stay connected to the your community and your employees. Don't settle for a phone system that only delivers dial tone. Jive Voice provides powerful phone system features built to improve all of your communications.