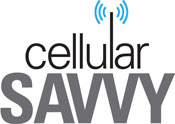 Current RFP Awards: Approved - National
Products Under Contract
Professional Consulting Services for Distributed Antenna Systems (DAS), Small Cell, WiFi calling and other options for improving cellular performance in buildings or campuses.
About Rod Perry:
Rod Perry is the founder and principal of Cellular Savvy Consulting. Rod has fifteen years' experience in the area of campus and in-building cellular. He has worked on in-­building projects in North America, Europe, Africa and the Middle East.
Examples of projects that Rod has worked on include:
2002 Winter Olympics
Airports in NYC, Washington DC, Denver and Dubai
Dozens of high-rise buildings in the United Arab Emirates, Saudi Arabia, Kuwait and Bahrain
Nearly 100 buildings in the UK for all the cellular operators in that market
A number of Fortune 500 companies in the United States
Dozens of Universities including USC, Alabama, Utah, New Mexico, Oklahoma, Wisconsin, Oklahoma State, UC Irvine, San Diego State, UC San Diego, Arizona State and others.
Rod is also the author of "Cellular Savvy, the essential guide for improving cellular performance in venue, campus or arena". Rod founded Cellular Savvy Consulting in November of 2014.
Savvy Consulting, LLC is the corporate name of the entity and it is a Utah based, and founded, limited liability corporation. Currently consulting services are offered in the United States only.